Bally Center of Excellence
Improving the way we do business.
Bally Center of Excellence
Improving the way we do business.
Innovation is a driving force behind our future. Investing in new technologies and encouraging new ways of thinking is critical to our progress, further reducing our impact and delivering continuously better stakeholder experiences. Bally's Center of Excellence is our commitment to research and development, strategic partnerships and innovation. By cultivating the transfer of technology and knowledge, we will improve the way we do business. This includes promoting synergies within the ecosystem of Ticino, our home in Switzerland.
LifestyleTech Competence Center (LTCC)
As a founding partner of the Lifestyle Tech Competence Center (LTCC) in Ticino, we are cooperating across technology, consumer goods, fashion and academic institutions to drive R&D projects and scout scale-ups, sharing learnings and resources with the objective of promoting competitiveness and sustainability.

Fashion Innovation Awards
We also nurture new talent and incubate innovators through the annual Fashion Innovation Award, which takes place each year in Switzerland, bringing together the best of the international FashionTech scene. In partnership with Loomish and Netcomm Suisse, the FIA helps fund scale-ups experimenting in finding solutions that address sustainability, such as material alternatives, fashion digitalization and AI. We run pilots with selected nominees and winners as well to test the technologies and help them grow.

Made-to-Measure Technology
New technologies have the ability to improve our production processes, offering customers innovative solutions and better service. We aim to map the unique contours of a person's foot to find the perfect fit. Through the use of augmented foot scanning, in partnership with Accenture, USI (Università della Svizzera italiana), tech investors Loomish and cloud security specialists at Moresi and Microsoft, we will fund a cutting-edge startup to develop new made-to-measure technology, offering customers the ability to personalize shoes and better select their size when shopping online.

Digital Archive Project
Creative inspirations accessible from anywhere, anytime. In partnership with Hyphen and Università della Svizzera italiana (USI), Bally has launched a three-year project to digitize its archive, transforming our rich collection (over 45,000 shoes) and historical artifacts into strategic cultural tools for easy access and future research. Levering technology to transform our physical archive into a dynamic digital resource, this project will bring early products and prototypes online for 360 view and exhibition, including development sketches, moodboards, posters, advertising campaigns, catalogs, packaging, hardware and logo designs, among other items.

Customer-First Application
Offering superior customer service requires passion, training and powerful digital tools. We are enforcing our CRM capabilities with Oracle's XSTORE cloud solution and a Clienteling App created by Jakala to equip sales associates with the ability to personalize and elevate customer interactions throughout our Bally stores. This mobile solution seamlessly integrates our in-store shopping experience with advanced omni-channel services, while promoting organizational efficiency and speed.Text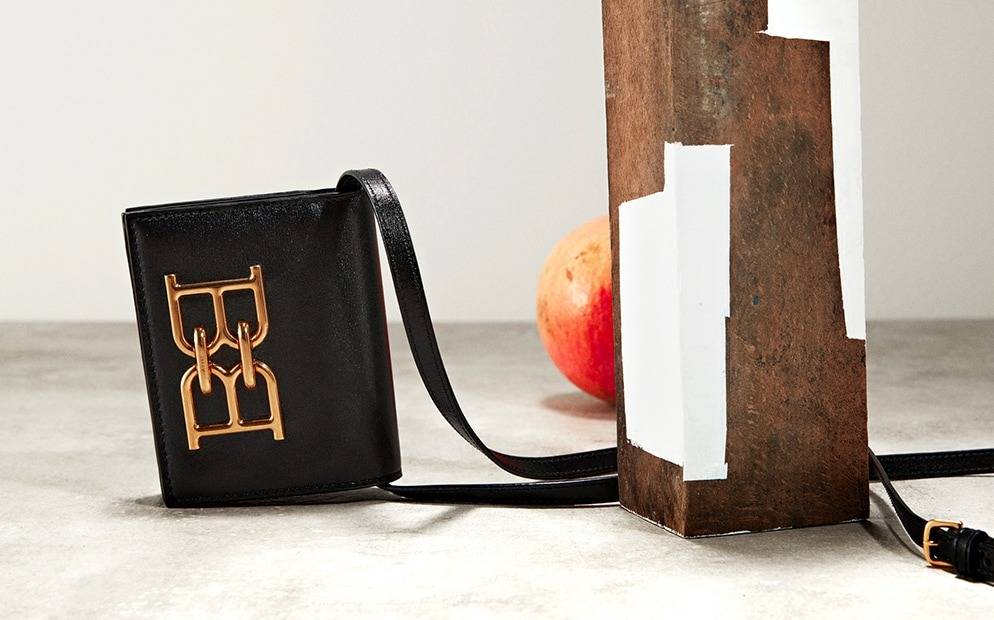 360 Virtual Showroom
Bringing to life our seasonal assortment of over 4,000 products and 12,000 digital assets, our pioneering Virtual Showroom is a successful digital adaptation of our physical B2B selling campaign, developed in response to the pandemic's halting effects on travel. Developed in collaboration with Hyphen, this bespoke online experience has seen over 5,000 visitors from 50 countries around the world to experience our S/S 2021, A/W 2021, and S/S 2022 collection presentations.

Bally Studio
Bally continues to champion digital innovation to offer the best experience to its audience. Creating dedicated online experiences through Bally Studio, we invite global editors and journalists to access exclusive microsites developed in collaboration with industry platform leader Jakala. Hosting a mix of rich content featuring seasonal inspirations, key looks and product highlights, users discover our collections, view 360 products and download a variety of assets to enhance their virtual experience.

Our Materiality Matrix
Overseen by Bally's Sustainability Strategic Committee, the Scuola universitaria professionale della Svizzera italiana (SUPSI), or University of Applied Sciences and Arts of Southern Switzerland, helped support Bally in defining its first Materiality Matrix. Working closely with Bally's key stakeholders, this step marked an integral effort to chart additional Global Reporting Initiative (GRI) standards for our annual Sustainability Report.

Artificial Intelligence
Bally has partnered with PredIt to leverage artificial intelligence (AI) to support decisions across product development and merchandise planning. By utilizing the multitude of criteria analyzed through AI, we are able to better predict resource needs, reducing costs and maximizing profitability while also producing less. A pilot with PreWarp on margin optimization through better product selection via data and machine learning, also decreases unsold merchandise and waste.

3D Design
How do we stimulate creativity, allowing our designers to create freely during the product development process without the limits and impact of resources? Bally has completed a pilot with Atom/Shoemaster for an integrated 3D design and manufacturing system. This workflow allows designers to design and visualize products in vivid photo-like quality, shortening the design-to-prototype process and accelerating informed merchandising decisions. This reduces the development timeline, materials and environmental impact.
---